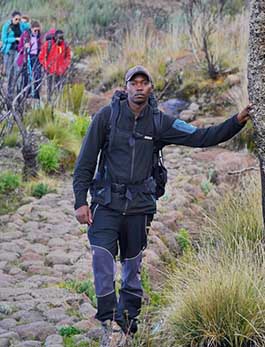 Trekking Kilimanjaro With Kibo Trips Adventures
Welcome to our website, I am Willfred Ngowi – they call me Fred, we're a team of highly trained Kilimanjaro local guides with years of field experience.
With us you can choose either to Join A Group or book a private Kilimanjaro trek.
At Kibo Trips Adventures we offer a very economical option to travel within Tanzania, we are based in Moshi town at the foot of Mount Kilimanjaro.
Kilimanjaro Trekking Packages